Oklahoma Guardianship Law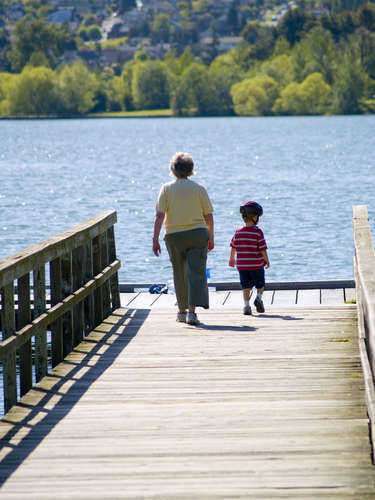 Guide to Oklahoma Guardianship Law
Becoming a guardian to a child or a disabled person requires going through a court hearing in Oklahoma. Understanding OK guardianship law can help you decide whether you want the responsibility of being a guardian. This guide will explain some of the situations in which Oklahoma guardianship law comes into effect and the types of guardianship available under the law. If you need more information about a specific type of guardianship or legal advice pertaining to your specific situation, you may want to consult a lawyer with experience in OK guardianship law.
Guardianship of Minors
In most situations, a parent has legal responsibility for a minor. However, if a parent is unavailable or deceased, Oklahoma guardianship law requires that he or she has a guardian appointed. In some cases, people seek guardianship of children under OK guardianship law when a parent is deceased or severely mentally or physically incapacitated. Oklahoma guardianship law is also used to appoint a guardian for children whose parent is incarcerated or institutionalized for a mental illness.
If you become the guardian to a minor, according to Oklahoma guardianship laws you will have the same responsibilities to the child as his or her parent would have. Biological parents may seek visitation rights (either supervised or unsupervised) according to Oklahoma guardianship laws.
Guardianship of the Disabled
The other time when OK guardianship law is used is when an adult lacks the capacity to make personal decisions for him or herself. If you want to become guardian of a disabled person under Oklahoma guardianship law, this is a very serious responsibility with potentially large financial and emotional consequences. According to OK guardianship law, guardians may be either individual people or a public or private not-for-profit organization.
Oklahoma guardianship law is only used when a disabled person lacks the capacity to make choices and would present a danger to him or herself without a guardian to look after his or her interests. It is considered a last resort and it is unlikely that someone will be awarded guardianship for a person who is only mildly disabled.
Types of Guardianship in Oklahoma Guardianship Law
Guardianship of the person, which gives the same responsibilities as physical and legal custody over a child, allows you to make day to day decisions about a person's care and well-being. Guardianship of the estate, which only extends to decisions about financial issues, is allowed by OK guardianship law when a person has shown an inability to make reasonable financial decisions for themselves. This type of guardianship is especially common for older adults who have dementia and may tend to fall for scams or otherwise manage their money poorly.
Limited guardianship arrangements are also permitted by Oklahoma guardianship law. Under a limited guardianship, the guardian only has specific responsibilities delineated by the family court system. OK guardianship law allows limited guardianship to take many forms, and if you are interested in becoming this type of guardian, you may want to consult with an attorney to understand the full range of your legal options.
Comments
comments