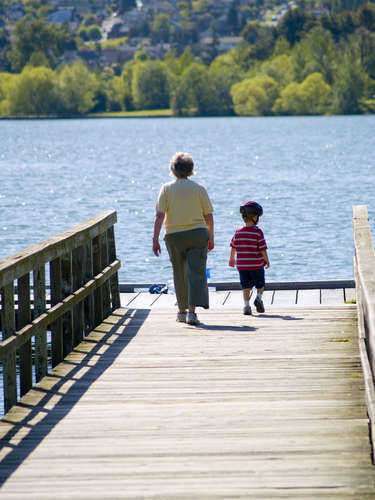 There are many different situations in which the guardianship of children involves violence or neglect. In instances such as these, an emergency guardianship may be authorized. An emergency guardianship takes place when a court assigns an individual the temporary responsibility of caring for a minor until a more permanent situation can be arranged.
An emergency guardianship may be established in circumstances of alleged abuse by the child's parents. If the child's parents are suspected of abuse, then an individual over the age of eighteen may petition the court in order to establish an emergency guardianship of children of the suspects while the investigation is on-going. The prospective guardian must complete an application and file it with the local State court or the county clerk's office.
The individual who is filing the petition will need to explain why emergency guardianship is appropriate by describing the injury and the harm that could occur to the minor if they continue to remain in their current environment. Although the regulations and procedures regarding the guardianship of children vary a great deal from State to State and court to court, the process of appointing an emergency guardian is usually much quicker than the process of appointing a general guardian.
Appointing an emergency guardian may only take three to five days, while authorizing a general guardianship may take longer than month to complete. This is because, if the minor continues to reside in an environment that is detrimental to their physical or mental health, then irreversible harm may come to the child. Therefore, it is essential to take action quickly and to assign new guardianship of children in hurtful situations.
A limited guardianship is the guardianship of children in only specific aspects of their lives. In some instances, a court may find that a child is not receiving adequate care or education in a certain area due to their parent's beliefs. For example, the parents of the child may be opposed to certain medical treatment that would be in the best interest of the child. If the court decides that the child should be receiving that specific medical treatment, then the court has the ability to appoint a limited guardian. The individual who receives the guardianship of children in this situation will be responsible for making sure that the child receives the proper medical treatment.
In a case like this, the limited guardian may be a family member, an attorney, or a doctor. The parents will continue to maintain guardianship of their child in all other aspects of the child's life, except for those that have been detailed by the court. There are many situations in which it would be beneficial to the child's health and essential to their safety to appoint a special guardian. This special guardian will ensure that the child remains well cared for and unharmed.
Comments
comments