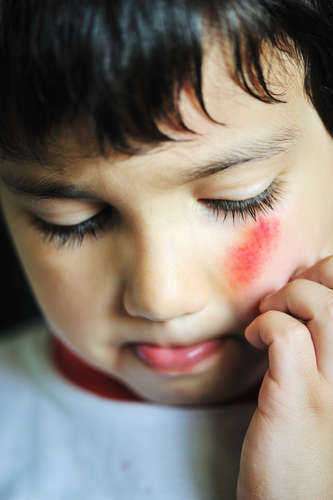 Abducted children are often subject to variations of child abuse including sexual and physical abuse. Usually, a child being kidnapped is a parent's greatest nightmare. However, there are times when a parent will be responsible for the death of their own child due to child abuse. In cases like this, the parent may try to cover up the murder by using the excuse of a kidnapping.
Recognizing child abuse in a home before this possibility becomes a reality may save a child's life. There are many signs of child abuse that one can watch for. Different types of child abuse include sexual abuse, physical abuse, emotional abuse and neglect.
Watching parents and children interact is another way to look for signs of child abuse. Parents who are very short tempered with their children may be abusive. This is also true in cases where children seem especially scared of their parents. Many times, boyfriends or family friends of the parents are the ones responsible for the child's disappearance.
Seeing how parents interact with each other is just as important as seeing how they interact with their children. A woman who is being abused by her spouse or boyfriend is more likely to collaborate in a lie about their abducted children when the reality is closer to home. It's also important to remember that while all children will have their days of dishevelment, children that are always dirty and hungry may be the victims of child abuse.
Comments
comments