North Dakota Guardianship Law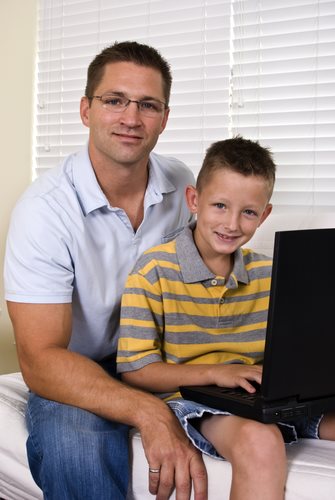 A brief guide to North Dakota guardianship
Children who have no one to care for them, as well as mentally or physically incapacitated adults, require care from responsible adults. While custodians look after such people's finances, North Dakota guardianships are appointed to ensure that their physical and mental wellbeing is also being looked after. This position entails a great deal of responsibility and is not to be undertaken lightly. Additionally, obtaining a North Dakota guardianship is a lengthy process with many steps.
It is advisable to create a living will documenting your wishes on this subject. A person who has been named in this document as your preferred choice for a North Dakota guardianship in case of injury will be given preference when this position is being considered. If no living will has been created, the court system will consider several alternatives. An adult child, parent or relative with whom a person has lived for at least six months prior to any accident is also eligible for North Dakota guardianships. Parents who are relinquishing custody of their child will have their wishes regarding this position given priority.
Regardless of the person who is seeking a North Dakota guardianship, they must pursue this position through the court system. The legal system will begin considering the situation when a petition is filed by the person who wishes to be appointed. A doctor will examine the person who requires care from someone appointed to a North Dakota guardianship and issue a report detailing their needs. Before hearing any case, a judge will review this document and make it the foundation of their decision.
In court, the person needing care will be represented by an "attorney ad litem." This lawyer's job will be to ensure that any North Dakota guardianships which are appointed are in their client's best interests. Among other things, this means that a person appointed to this position must be patient and capable of devoting as much time and energy as necessary to their ward's needs. In cases where North Dakota guardianships are being considered for a child, it is vital that any person who is appointed be on good terms with the minor and able to communicate with them.
Should you be appointed to this position, you have the right to receive an inventory from your ward's custodian of all their financial and property resources. People who are appointed to North Dakota guardianships may also take on this role if they feel they are capable of executing both positions. You will be required to submit regular reports to the court regarding any developments in the health of the person in your care.
Successfully being appointed to a North Dakota guardianship will involve many interactions with the legal system. In addition, it may require a significant financial commitment on your part. When seeking North Dakota guardianships, it is advisable to consult with a lawyer who can help you to understand what kind of timeline you can expect from the law's handling of your case.
Comments
comments