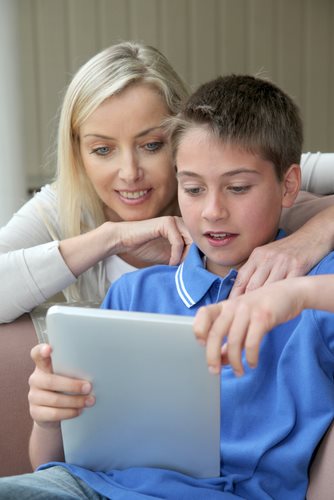 Frequently Asked Questions about Delaware Guardianship
What is Delaware guardianship?
Delaware guardianship law controls how individuals take on the powers, rights and duties for protecting and managing a child, responsibilities which are typically bestowed upon legal parents.
Once Delaware guardianship is legally granted, a guardian becomes practically a parent legally. One of the few differences between Delaware guardianship and parental status is that a third party cannot sue a guardian for a misdeed committed by their child. Additionally, guardians can have their rights limited by the court, while parents cannot.
What is Permanent Delaware Guardianship?
Permanent Delaware Guardianship allows for a child to develop a permanent self-sustaining relationship between a child and an adult, but it does not infringe on the parenting rights of child's actual parents, which separates Permanent Delaware Guardianship from full legal adoption.
A Custody Order is also bestowed along with Guardianship, which implies that a Permanent Guardian is expected to have custody of the child, see them regularly, and have responsibility for their care and maintenance, as well as their education, travel, eating, and location.
The only individuals eligible to apply as Permanent Delaware Guardians are blood relatives and foster parents. Importantly, the child's actual parents may not petition the court to change or revoke another individual's Permanent Guardianship rights over their own child. Additionally, Delaware Guardianship Law does allow for the somewhat unusual situation of a parent paying child support to the Guardian.
What is Standby Delaware Guardianship?
The purpose of Standby Delaware Guardianship is for a parent who is suffering from a progressive chronic disorder or a fatal disease to be able to quickly make plans for their child's care in case of the worst. The idea is that the parent won't have to give up their own parental rights for the Standby Delaware Guardianship rights to take over.
Every petitioner for Standby Delaware Guardianship is the parent of a child, trying to find the individual to give parental rights to after their death. No one can petition for Standby Delaware Guardianship rights for themselves; they must be bestowed upon another.
A parent may petition for Standby Delaware Guardianship even if there is another parent who could conceivably take care to the child. In order for such a Standby Delaware Guardianship petition to be valid, one must prove either that the other parent is dead, that their rights have been terminated, or that the other parent for whatever reason consented to being left out of the Standby Delaware Guardianship.
A Standby Delaware Guardianship takes effect once one of two things happens: either, there has been a receipt of a determination of a petitioner's incapacity, their debilitation, or their death, or the other petition has given then written consent to Standby Delaware Guardianship.
Within 30 days, the applicant for Standby Delaware Guardianship must petition the Court for confirmation of their status or else risk forfeiture.
Where do I learn about more about Delaware Guardianship?
You can find out more about Delaware Guardianship system at home. Check out the
state's site here
.
Comments
comments