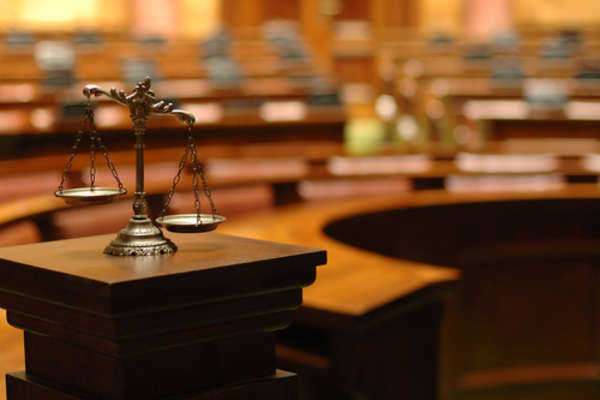 International Child Abduction
If effective prevention of international child abduction is to be realized, a proper amount of consideration must be given to phenomena correlated with child kidnappings and likely influences on recent spikes in the rates of abduction.
Despite a professed worldwide commitment to eliminating large-scale child abduction migrations, some countries must be held to stricter regulations when it comes to travel and more consistent adherence to the terms of the Hague Convention on the Civil Aspects of International Child Abduction.
As the international moves beyond concepts of the world as a collection of static states and recognizes it for the interconnected network it is, despite the fact that more transportation options and more information are accessible more cheaply and faster to more people, the conveniences of the modern global state also may work against limiting child abduction.
For one, allowing people from different places to connect more intimately too may open up young children to sexual predators and other possible non-familial kidnappers. At the same time, ease of travel can lead more parents who may wish to disregard the custody orders for their children.
Hague Convention
The Hague Convention on the Civil Aspects of International Child Abduction has in little over a quarter of a century expanded far beyond a simple paper document drafted in French and English. The treaty (a brainchild of the Hague Conference/Conférence de la Haye [HCCH], which itself has brought numerous individual Hague Conventions into being) was first signed on October 25, 1980 by a mere four nations: Greece, Canada, France, and Switzerland.
To be fair, other Hague Conventions have been agreed upon since that time that deal with other aspects of child custody, such as the 1993 Convention (relating most specifically to child adoption), the 1996 Convention (parents' roles in protecting their children) and the 2007 Convention on international child support.
Nonetheless, it is the 1980 Hague Convention that has remained the most significant of them all in combating international parental child abduction and is the most useful tool for remedying disputes of where a child belongs in the wake of an unplanned suspension of custody.
Even though custody may be a consideration of the Hague Convention on the Civil Aspects of International Child Abduction, by the language of the treaty it should never be the primary determinant of whether or not a child is returned to their country of origin. The 1980 Hague Convention is meant to reinstate a child's conditions of nationality immediately before he or she was unlawfully removed from a given nation and not to settle custody, confer permanent residency or penalize the abductor.
Still, though a State may not have to be a full HCCH member or even ratify the treaty in full, they still have to at least "be a party to" the Convention for appeals based on Hague protocol to have merit. Some whole regions, notably Africa and Asia, have been largely absent from the Hague Convention discussion, and some specific countries have received official condemnation for either failing to be a model supporter of the treaty or refusing to acknowledge it altogether.
Important Examples of International Child Abduction
While most spectators to the international child abduction epidemic would likely have this crime against children (by technical considerations, a real form of child abuse) wiped out completely, the more salient recent examples of child abduction both across borders and in foreign lands serve as an important reminder that no nation is immune to child kidnappings.
As noted, parental child abduction is how child abduction is manifested in a majority of scenarios, and high-profile stories of American left-behind parents' multi-year battles to regain custody of their children has shone a proverbial light on the complications of international family law.
With the cases of Sean Goldman and Erika Toland, fairly similar to one another, failures of foreign courts to recognize custody rights outside their jurisdiction pushed diplomatic relations between the United States and nations like Brazil and Japan.
AMBER Alert
The AMBER Alert is an important emblem of the need of everyday people – not just legislators, judges and parents – to do their part in the war on child abduction. Of course, law enforcement efforts will be pooled in the event a child is reported abducted, but the span of the AMBER Alert system's influence is impressive considering the program is in its infancy. In terms of how the AMBER Alert functions, though, average Americans are critical for its success.
Preempting radio, television and public service transmissions and even extending to Internet and wireless communications, AMBER Alerts have a seemingly endless number of ways to instantly get to the public, who must notice these notifications and act on them.
As a matter of fact, the role of U.S. citizens in the foundation of a nationally-sanctioned AMBER Alert system is undeniable. After the death of Amber Hagerman in 1996, for whom the alerts are named, it was the petitions of concerned parents of abduction victims that the America's Missing: Broadcasting Emergency Response program gained support outside of the State of Texas. Today it has expanded into major foreign markets like Canada and the United Kingdom.
INTERPOL
Where the Hague Convention on the Civil Aspects of International Child Abduction fails and institutions like the AMBER Alert do not produce results, the onus falls on international police groups to do what they can to locate missing children and bring their captors to justice. The largest international police force of them all is not excluded from this categorization.
The International Criminal Police Organization, or INTERPOL, works with members of over 150 countries to try to combat child pornography, sexual exploitation of minors and other abuses of women and children as part of its overall initiatives against crime and corruption.
It should be noted that INTERPOL does not search and seize criminals and evidence the way more local police organizations may do. Instead, it works with those regional bureaus as an intermediary that can help different agencies relate information to one another as well as simply relate to one another.
As INTERPOL itself identifies, it serves four major purposes for the international crime-fighting community. Guided by United Nations convention and its own non-political constitution, INTERPOL agents coordinate said information as part of a secure network, compile data into a comprehensive database, respond to emergencies, and provide continuing professional development and training for law enforcement.
World-Wide Increases
It is well useful for countries to look inward and see how they are lacking in lowering child abduction rates, but just the same, it may be constructive for them to look at more far-reaching trends. Upticks in international child abduction are being felt around the world, and outside third-world countries at that. Of course, seeing as large countries like the United States tend to see so much immigration to and fro altogether, rates of parental abduction might be high with the levels of population involved.
Beyond this, though, economic numbers may also loom large. With recessions that numerous nations are experiencing, foreign-born laborers may be facing job cuts as well, and may see no recourse but to return back home with child in tow.
Comments
comments